Node — Architectural Rental
PlansMatter
Rebrand
Node is a rebrand of PlansMatter, an aggregator of global architectural hotel + vacation rentals for the design savvy traveler.

This rebrand aims to promote the value of design and preserve significant architecture by crafting a well-designed identity and a new name to better target the audience.
Special Thanks to
Annie Huang Luck
Keywords
Brand Identity, Web Design, Motion Design, Editorial Design, Naming
The word node refers to intersections of lines or pathways in architecture, but as a rental platform, it also means a space where people connect with each other.
The final result is rooted in the core idea of node— intersection between travellers and hosts, architecture and travel. The logo is inspired by architectural drawings with The bold vertical lines creating a sense of depth and space, and also serves as an important graphic element. The logo can also expands to a system that fits different applications.


Postcard Design︎︎︎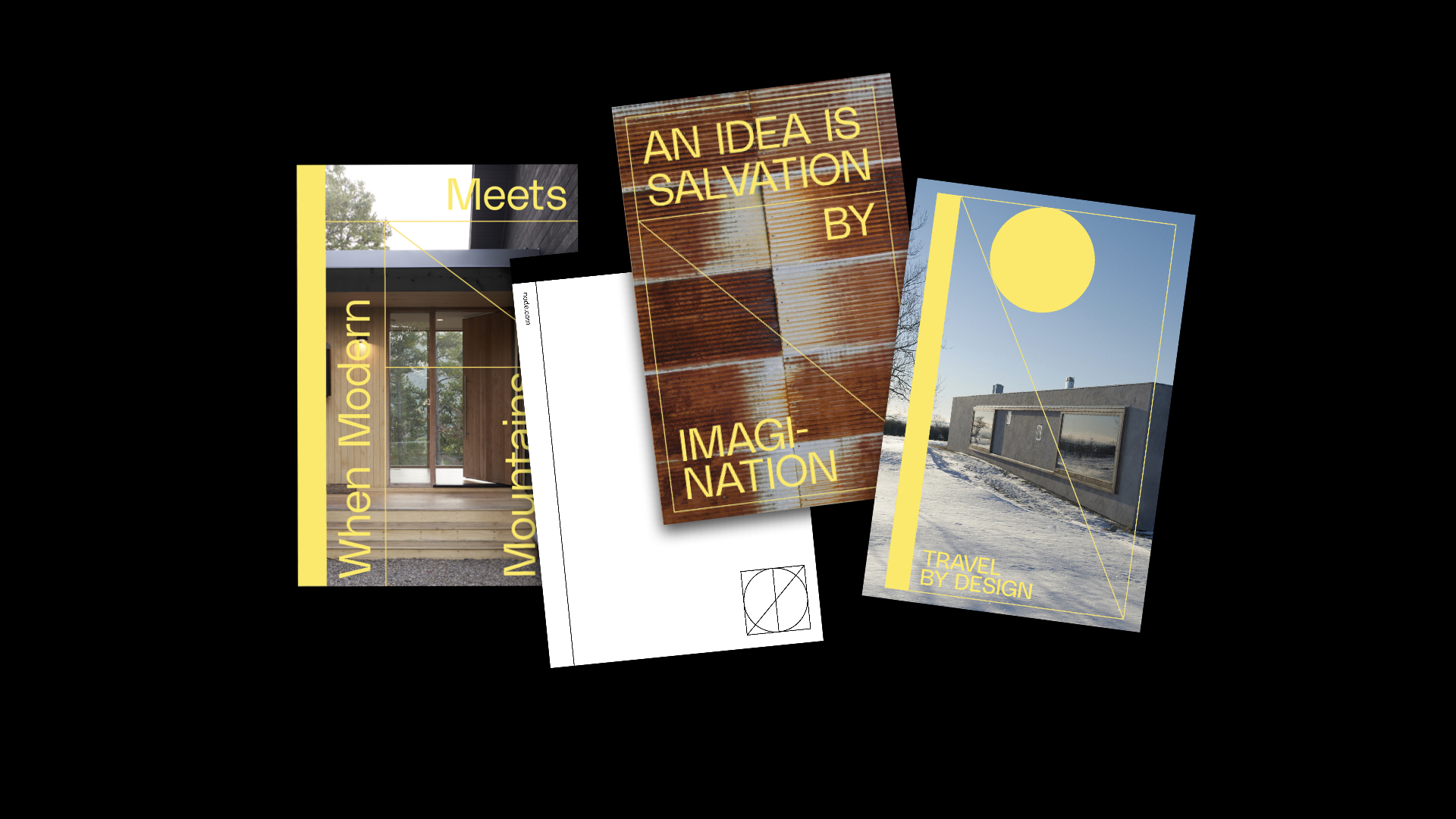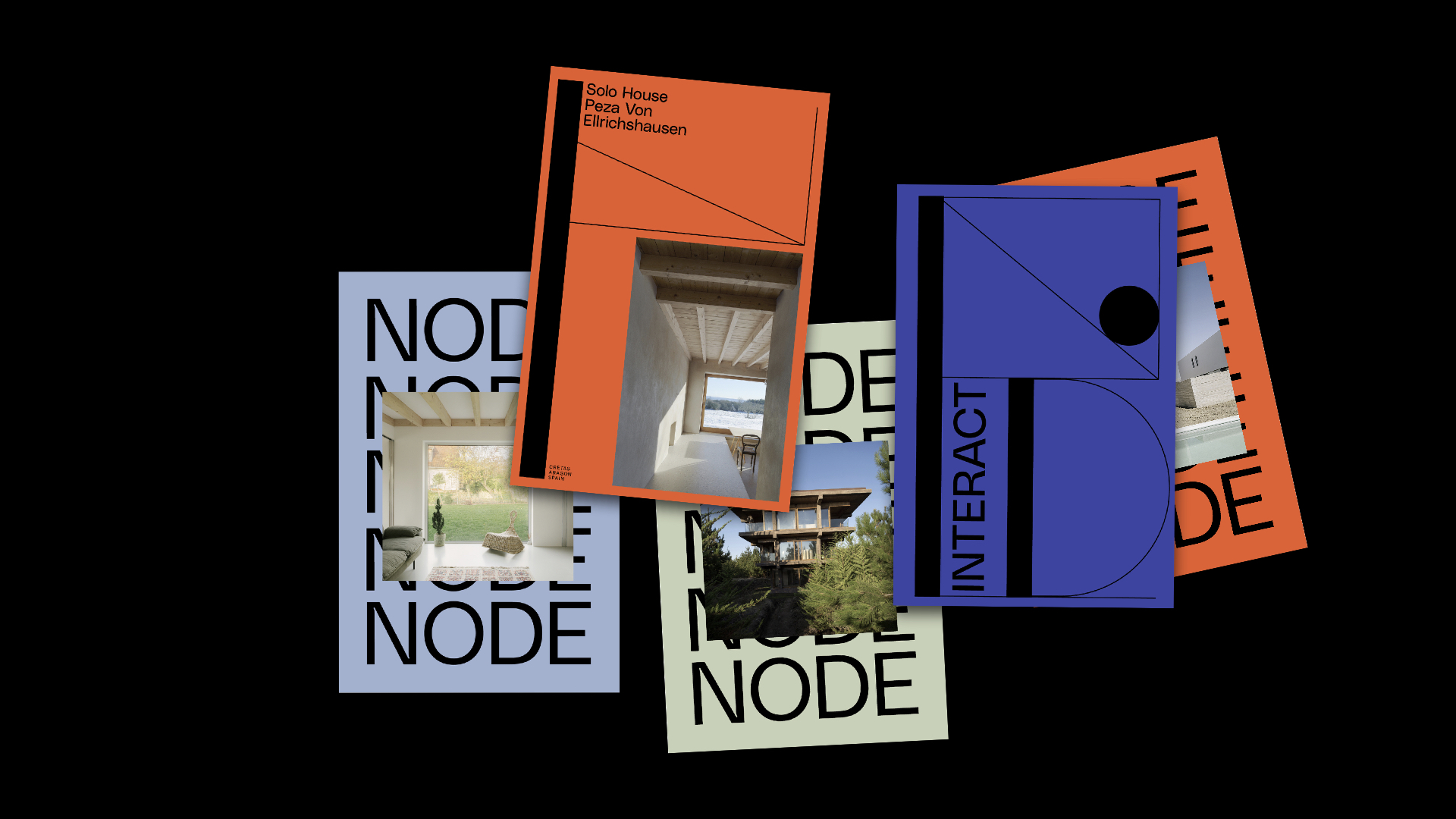 Look Book︎︎︎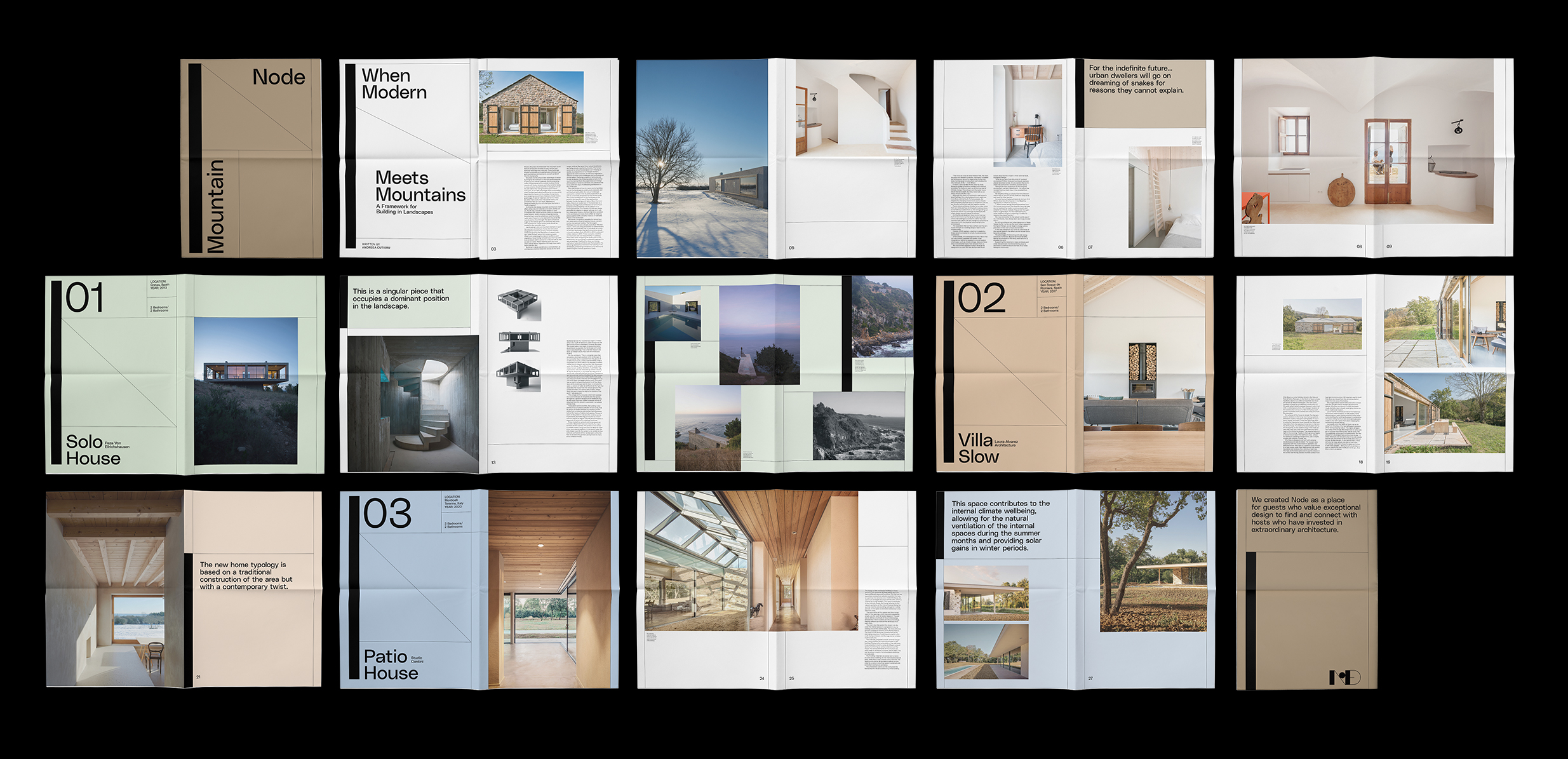 Poster Series︎︎︎









︎︎︎Stationery

︎︎︎Greeting Card + Sketch Book



Spatial︎︎︎